With the implementation of the Procurement Module, businesses are always enabled to structure their corporate spending across their suppliers and allows the various aspects of the Procurement process tracked in a central location. With the help of spending analytics, it makes it easier for businesses to find cost reduction opportunities continuously and allows them to leverage volume to reduce the costs. As the Purchasing process can be a time-consuming and inefficient ordeal, by implementing Procurement Module, entrepreneurs are always equipped to manage their risks, contracts, vendors, and supplier scorecards tracking, which helps to increase productivity and additional savings.
Retail ViVA Lite's integrated Procurement Module is designed for Micro, Small & Medium Enterprises, designed for organizations that are constantly faced with changing needs within and outside. The Procurement Module automates your supply chain, standardizes all stages in the procurement cycle from service requests, awarding orders to suppliers, direct and indirect purchasing, billing and active processing of purchase orders, entry of goods receipts and invoice verification, etc.
Our Procurement Module streamlines the entire Retail supply chain process in a way that Procurement efficiency can be achieved.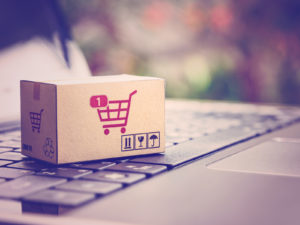 Seamlessly create Purchase Requisition (PR) and track requisition to Goods Reception on a single click.
Raise Purchase Order (PO) for a single or multiple PR with respect to single vendor.
Raise multiple PO from multiple PR from simple PO interface screen.
PO facilitates raising of Service Order (SO) and also has the ability to track it.
Our highly configurable Procurement module allows you to set rules bases on the company's business requirement
Get insights into PR and PO history to avoid unnecessary stockpiling.
Permit Inventory controls for stock replenishments based on defined reorder levels.
Facilitate multiple delivery dates based on PO raised.
Amend and Cancel PO and dependent PR depending on company needs.
Configure Workflows for approvals based on product category, departments or cost.
Share