Retail ViVA Lite's Finance module has been redefined to meet new generation requirements and it supports Financial Accounting, Cash Management, Accounts Payables & Receivables, Bank Reconciliation Statement, and Budget Management and so on. It is a very powerful Accounting solution which is built to encompass global accounting standards. Our out of the box configured rules meets Retail industry geographical requirements in a single instance.
Our controls and processes in Finance module ensures consistency across users and expected results across Retail ViVA Lite application. Our Finance module offers highly automated transaction processing for unparalleled performance and scalability which helps to minimize manual intervention, even for complex transaction flows.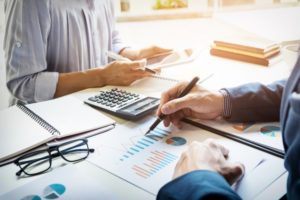 Improve efficiency with our control driven automated solution
With our tightly integrated module offerings one can enjoy highest level of visibility of all Financial data
Our highly configurable solution allows users to define rules based on best company practices
Repeated transactions on every accounting period can be processed through Recurring Journals
View date, along with the user who made all the changes and specific actions that occurred with Audit Trail.
Drill down to lowest transaction allows easy accessibility to Finance data.
Meet global as well as Local Compliance with simple configuration than need for customization
Control your transactions entry based on user defined periods
In-built provision for customizing and configuring accounting design and systems according to requirements
Share