With Retail ViVA Lite CRM, you get a flexible solution that is customizable to suit your business requirements. Track your Sales lead, create Opportunity, pipeline from a lead to a customer and deliver actionable data to lead your business to grow.
Meet all your needs right from Marketing, Sales department with our Retail ViVA Lite Customer Relationship Management module. Improve customer relationships by combining with diverse source of leads such as Emails, Calls, Web-forms, Marketing Campaigns, Channel partners into a single dashboard. Monitor lead status with timeline & user activities to create opportunity. Analyze sales process with the help of reports and dashboards.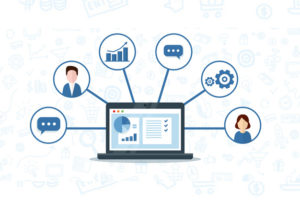 Lead Management let user capture lead automatically, classify, assign leads and schedule follow ups.
View your business with detailed reporting capabilities and visualizations
Interactive dashboards make it handy for people in various Sales, Marketing and Customer Support Metrics.
Combine and streamlines diverse source of leads into a single dashboard with Lead Management function.
Capture, classify, assign and schedule all you leads with our Lead Management.
View your sale process in detail with Reports & dashboards function.
Get faster data access with our Search, Filter and Tagging feature.
Customize and configure CRM based on Management and business needs.
Share